Gap Lathe
---
With strong support from SJR Machinery, Toptech Smac now is able to offer both metal cutting and metal forming machines to our valued customers. The produce lines include lathes, milling machines, grinding machines, power presses and hydraulic press brakes, CNC machines. With timely service and on-site training, our qualified technicians can ensure the machines' maximum productivity. Toptech Smac also provides industrial solutions for your individual needs.
Keywords: machine tool 丨 grinding machine 丨 CNC
Harden and precision ground bedway, one piece complete stand
Euro-standard electrical control board available on request.
22603

22604

22605

22606

MAJOR SPECIFICATIONS

L6241

L6246

L6251

L6256

Max. Swing over bed

410mm

460mm

510mm

560mm

Max. Swing over cross slide

224mm

274mm

300mm

350mm

Max. Swing in gap

640mm

690mm

738mm

788mm

Distance between centers

1000/1500mm

1500/2000mm

Spindle bore

58mm

80mm

Taper of spindle bore

M. T. #6

M. T. #7

Range of spindle speed

25-2000rpm.

25-1600rpm.

Range of longitudinal feeds

0.03-1.7 mm/rev.

0.059-1.646 mm/rev.

Range of cross feeds

0.014-0.784Mm/rev.

0.020-0.573Mm/rev.

Range of metric threads

0.1-14mm

0.2-14mm

Range of inch threads

2-112 TPI

2-112 TPI

Diametrical pitches range

4-112D.P.

4-112D.P.

Module pitches rage

0.1-7M.P.

0.1-7M.P.

Taper of tailstock bore

M. T. #4

M. T. #5

Power of motor

4kw/5.5kw

7.5kw

Old model

C6241

C6246

C6251

C6256
| | | | |
| --- | --- | --- | --- |
| Type of lathes | Packing dimensions | Net weight | Gross weight |
| L6241 x 1000 | 2250 x 1120 x 1700mm | 1670kg | 1980kg |
| L6241 x 1500 | 2800 x 1120 x 1700mm | 1970kg | 2320kg |
| L6246 x 1000 | 2250 x 1120 x 1730mm | 1720kg | 2045kg |
| L6246 x 1500 | 2800 x 1120 x 1700mm | 2020kg | 2385kg |
| L6251 x 1500 | 2960 x 1130 x 1820mm | 2335kg | 2700kg |
| L6241 x 2000 | 3460 x 1130 x 1820mm | 2685kg | 3070kg |
| L6256 x 1500 | 2960 x 1130 x 1820mm | 2370kg | 2740kg |
| L6256 x 2000 | 3460 x 1130 x 1820mm | 2720kg | 3110kg |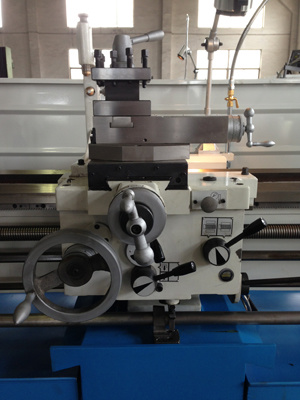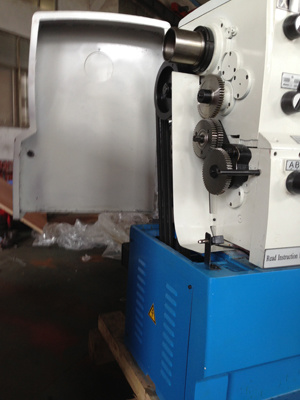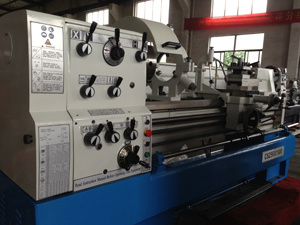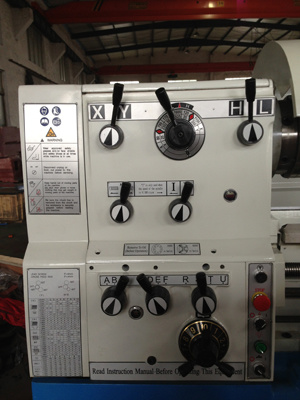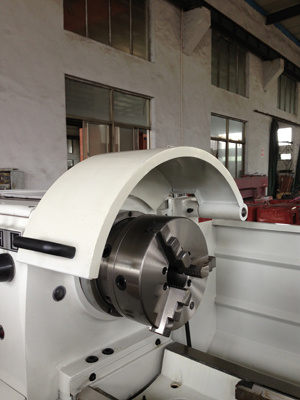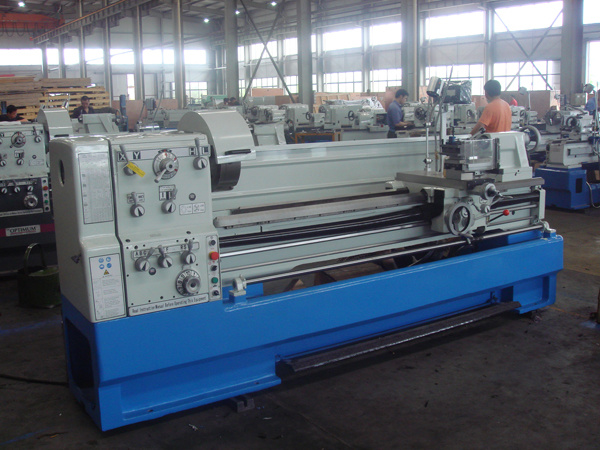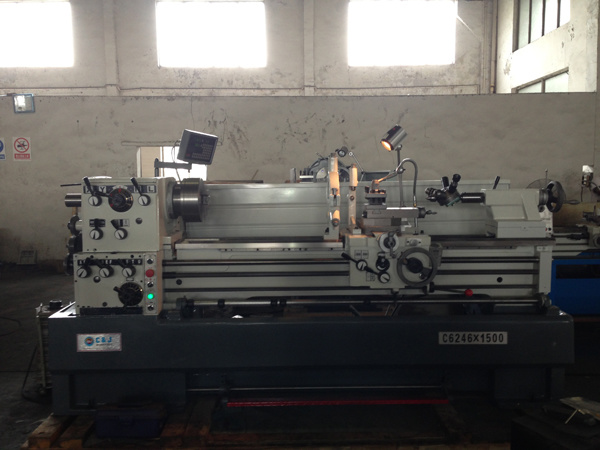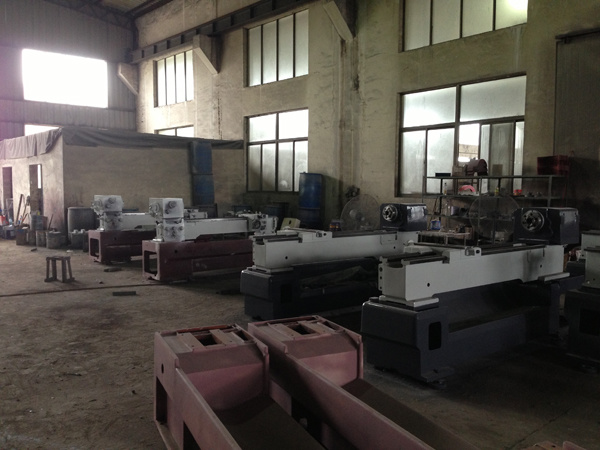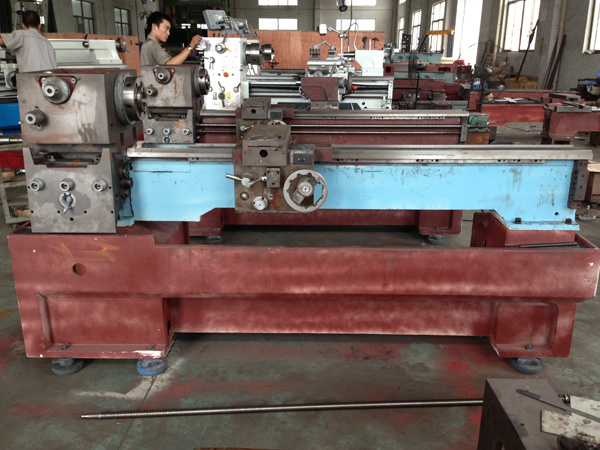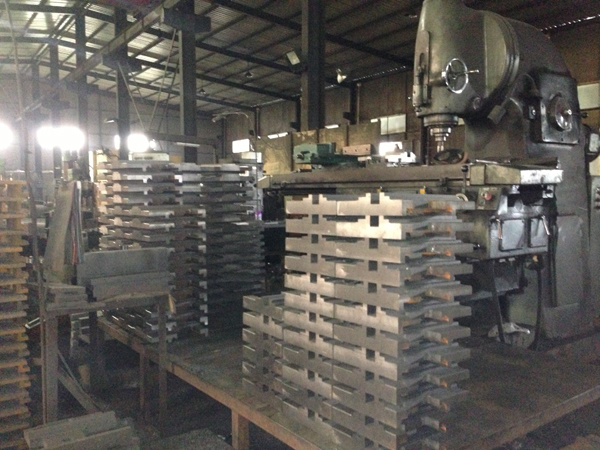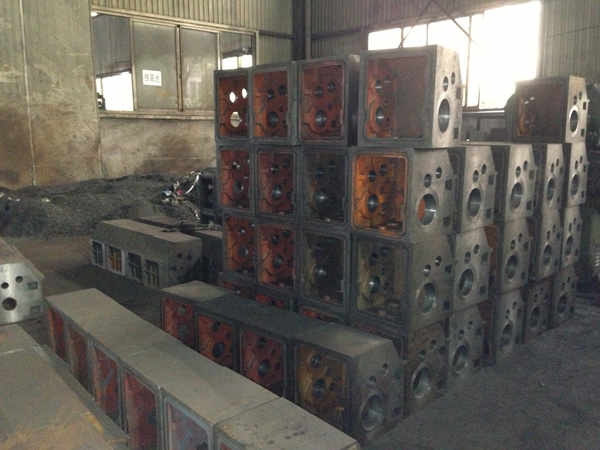 Optional Accessories
Work light
Quick change tool post
Drill chuck with arbor
4-Jaw chuck (Φ320mm)
Face plate
Leadscrew guard
Live center
Standard Accessories
3-Jaw chuck (Φ160mm)
M. T. 6/4 sleeve
M. T. 7/5 sleeve
M. T. #5 dead center
Tool box with tools
Steady rest
Follow rest
Change gears set
Coolant system
Splash guard