HSC CNC Sheariuing Machine
---
With strong support from SJR Machinery, Toptech Smac now is able to offer both metal cutting and metal forming machines to our valued customers. The produce lines include lathes, milling machines, grinding machines, power presses and hydraulic press brakes, CNC machines. With timely service and on-site training, our qualified technicians can ensure the machines' maximum productivity. Toptech Smac also provides industrial solutions for your individual needs.
Keywords: machine tool 丨 grinding machine 丨 CNC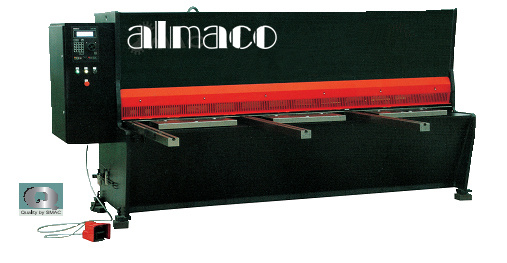 HSC CNC Sheariuing Machine
The body is steel welded with the fixture installed at one time. It processed by numerical control (BUTLER) machining center, ensuring high rigidity and processing accuracy.

The integrated hydraulic system made by world famous manufacturers such as German Bosch is adopted to reduce piping connection, eliminate oil leakage, improve the work stability, and beautify the machine appearance.

The pneumatic rear support is optional for processing long and thin plates to improve the accuracy and reduce workload.

The shearing blades with four edges are made in Germany, featuring long service life, much longer than that of the tilting shearer.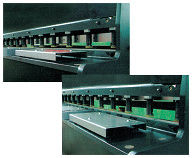 The automatic programming is carried out to adjust the shearing angle easily to reduce the workpiece deformation as a result of shearing plates of different length.
The sliding block stroke can also be adjusted automatically to realize fast and accurate shearing of short workpieces and improve productivity.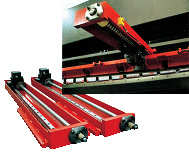 The high speed and large stroke rear stopper is made of the most advanced prcision linear guide and ball and lead screw with its speed up to 200mm/s and the maximum rear stopping stroke up to 1000mm.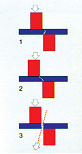 The system can automatically adjust the clearance between the upper and lower blades for different materials of different thickness to improve shearing quality.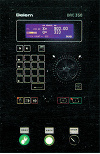 In addition to rear stopping computer control featured by the tilting numerical control shearer, the rolling shearer's sliding block shearing stroke,shearing angle, blade clearance, the number of workpieces are controlled accurately by Dutch Delem?s DAC350 control system.
Specification VR

Unit

6/3 10001

6/4 10002

8/3 10003

8/4 10004

10/3 10005

10/4 10006

12/3 10007

Thickness

mm

in

6

1/4

6

1/4

8

1/3

8

1/3

10

3/8

10

3/8

12

1/2

Width

mm

in

3070

122.8

4070

162.8

3070

122.8

4070

162.8

3070

122.8

4070

162.8

3070

122.8

Storkes

min

min

18-48

18-48

15-35

15-35

15-35

15-35

15-35

15-35

15-35

15-35

15-35

15-35

15-35

15-35

BG. Iength

mm

in

5-1000

0.2-40

5-1000

0.2-40

5-1000

0.2-40

5-1000

0.2-40

5-1000

0.2-40

5-1000

0.2-40

5-1000

0.2-40

Cutting angle

0

0

0.50-20

0.50-20

10-20

10-20

10-2.50

10-2.50

10-20

10-20

10-2.50

10-2.50

10-20

10-20

10-20

10-20

Speed of BG.

mm/s

in/s

300

12

300

12

300

12

300

12

300

12

300

12

300

12

Clamping jacks

pcs

pcs

14

14

18

18

14

14

18

18

14

14

18

18

14

14

Tank capacity

L

Gal

300

78

300

78

300

300

300

78

300

78

300

78

300

78

Weight

kg

lb

6150

13530

8050

17710

8500

18700

11000

24200

10500

23100

12500

27500

12000

26400