Foot Power Shearer
---
With strong support from SJR Machinery, Toptech Smac now is able to offer both metal cutting and metal forming machines to our valued customers. The produce lines include lathes, milling machines, grinding machines, power presses and hydraulic press brakes, CNC machines. With timely service and on-site training, our qualified technicians can ensure the machines' maximum productivity. Toptech Smac also provides industrial solutions for your individual needs.
Keywords: machine tool 丨 grinding machine 丨 CNC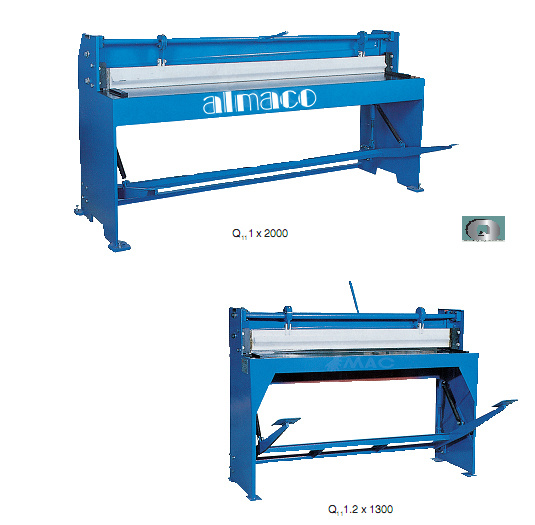 Foot Power Shearer
The foot power shearer is of simple construction with a slideway adjustable and reliable control with trap-pull spring inslide point fixed methold. Some machine tools have a press sheet unit to make it cut better. It is light and easy to move, widelyused in manual sheet feeding.
Item

Model

Q11 1 x 2000

Q11 1 x 1600

Q11 1.2 x 1300

Max. Cutting material (mm)

Milde steel

0.5-1

0.5-1

0.5-1.2

Stainless steel

0.5

0.5

0.6

Cutting length

2000

1600

1300

Cutting angle

1°30'

1°30'

1°30'

Dinension

L mm

2300

1900

1600

W mm

1000

1000

1000

H mm

1200

1200

1200

Weight

kg

550

400

320