HPC CNC Pressbrake
---
With strong support from SJR Machinery, Toptech Smac now is able to offer both metal cutting and metal forming machines to our valued customers. The produce lines include lathes, milling machines, grinding machines, power presses and hydraulic press brakes, CNC machines. With timely service and on-site training, our qualified technicians can ensure the machines' maximum productivity. Toptech Smac also provides industrial solutions for your individual needs.
Keywords: machine tool 丨 grinding machine 丨 CNC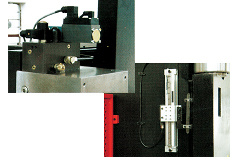 The electric and hydraulic servo system can control the synchronization of two cylinders. Combined with optical curtain of international standard, the fully closed loop control is formed with high synchronization control accuracy, and high bending and repetitive positioning accuracy.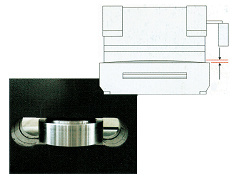 The numerical control cylinder deflection auto compensation system helps to prevent the deformed sliding block from affecting the workpiece quality and ensure its good linearity and bending angle. The compensation is adjusted automatically by the numerical control system, both convenient and accurate.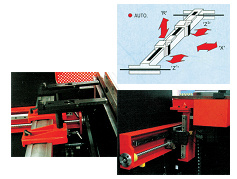 The linear guide, ball and lead screw are German Bosch Rexroth and BLIS products, ensuring the positioning accuracy of the machine.