Super Long Hydraulic
---
With strong support from SJR Machinery, Toptech Smac now is able to offer both metal cutting and metal forming machines to our valued customers. The produce lines include lathes, milling machines, grinding machines, power presses and hydraulic press brakes, CNC machines. With timely service and on-site training, our qualified technicians can ensure the machines' maximum productivity. Toptech Smac also provides industrial solutions for your individual needs.
Keywords: machine tool 丨 grinding machine 丨 CNC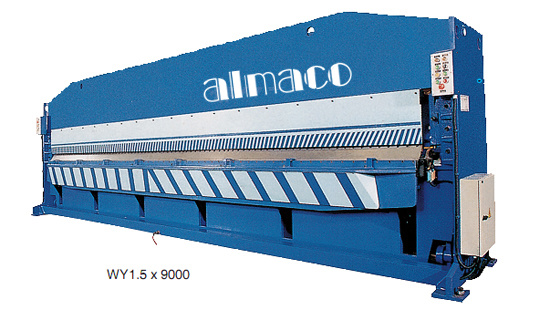 For 4-12 meter sheets, SJR Super long hydraulic folder. The machine is made from all steel, vibration treated coil to reduce internal stress. It has split sectional clampers whose maximum opening is up to 50mm, fast angle adjustment is available. Long bearing is pressed by several cylinders and the folding board is supported by centripetal axle, whick make it specially suitable to deal with long sheet such as ceilling and curtain wall. It may also combine a shear function as required.

10920

10921

10922

Item

Model

W62Y 3 x 4000

W62Y 2 x 6000

W62Y

Folding length

mm

400

6000

9000

Folding thickness

mm

3

2

1.5

Evolving angle of the bending beam

100°

100°

100°

Max. lift of the upper beam

mm

50

50

50

Dimension

L

mm

5200

7200

11000

W

mm

1200

1200

1300

H

mm

2200

2300

1800

Weight

kg

6000

9000

9500

Main motor

kw

5.5

7.5

11