JGH-60 Metalcraft Coining Machine
---
With strong support from SJR Machinery, Toptech Smac now is able to offer both metal cutting and metal forming machines to our valued customers. The produce lines include lathes, milling machines, grinding machines, power presses and hydraulic press brakes, CNC machines. With timely service and on-site training, our qualified technicians can ensure the machines' maximum productivity. Toptech Smac also provides industrial solutions for your individual needs.
Keywords: machine tool 丨 grinding machine 丨 CNC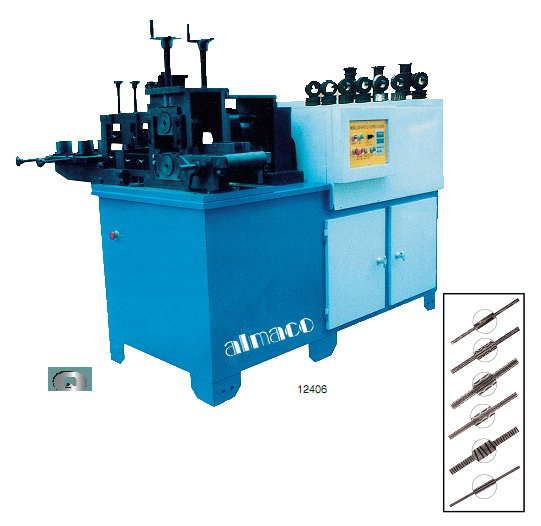 JGH-60 Metalcraft Coining Machine
The tool-set is a motor-driven machine specially for pattern rolling, adopting frequency acceleration technology introduced from abroad. Various patterns can be rolled out of the shaped stocks in the above dimensions. The processed crafts can wildly be used in metalcraft related industry.
Item

Technical Parameters

Max. Sizes of Stocks to be Processed

Flat Steel

60 x 1

Square Steel

25x 25

Round Steel

Φ20

Rotating Speed of the Main Shaft

Frequency Acceleration Speed Adjustment

Specification of the Motor

Power (Kw)

7.5

Voltage (V)

220/380 50Hz

Net Weight (kg)

1050

Grass Weight (kg)

1230

External Size (L x W x H) (mm)

1780 x 1290 x 1380

Packing Size (L x W x H) (mm)

1830 x 1080 x 1380