JG-AK Series
---
With strong support from SJR Machinery, Toptech Smac now is able to offer both metal cutting and metal forming machines to our valued customers. The produce lines include lathes, milling machines, grinding machines, power presses and hydraulic press brakes, CNC machines. With timely service and on-site training, our qualified technicians can ensure the machines' maximum productivity. Toptech Smac also provides industrial solutions for your individual needs.
Keywords: machine tool 丨 grinding machine 丨 CNC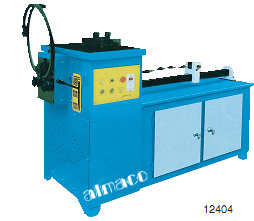 The tool-set is the pioneer products put out by our company for home and the overseas users and has obtained the State Letter Patent. No.zl 98208231.2 the tool-set, being wildly used in furnishing industry with the metal ornamental objucts, takes pride of its functions for multiple purposes of punching, shearing,twisting, scrolling, angle-bending, riveting and circle-forming.
Item

JG-AK

Max. Sizes of Stocks to be Processed (mm)

Rotating Speed of the Main Shaft (r/min)

Circle-forming capacities

Φ20 x 1 20 x 20 x 1

Φ16 30 x 10

15

Forming & Scrolling Capacities

Φ14 14 x 14 30 x 10

5

Angle-bending capacities

Φ14 14 x 14 30 x 10

5

Twisting capacities

16 x 16 30 x 10

8

The Main Specifications

of Motor

Power (kw)

1.1

Voltage (V)

220/380

50Hz

Net Weight (kg)

340

Grass Weight (kg)

420

External Size (L x W x H) (mm)

1450 x 650 x 1100

Packing Size (L x W x H) (mm)

1660 x 830 x 1110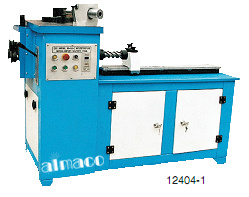 JG-AK-2 Motor Multi-purpose Metalcraft Tool-Set is a reinforced electric machine with such integrated multi-functions as circle forming, scroll rolling, twisting and angle bending, which has been upgraded by adding lantern twisting function, making it more convenient for you to produce various pretty and pratical orna-ments as well as metal structure components for industrial purposes out of metal tubes and pipes in certain dimensions. The tool-set can be used in wide range of fields related to architecture,decoration, furniture-building and municipal gardening. It is also an ideal tool-set for the individual handworker's workshop
Item

Jg-ak-2

Maximum size of the workpieces

Rotalting Speed of the Main shaft

Circle-forming capacity

Φ20x1 20 x 20 x 1 Φ16 30 x 10

15r/min

Scrool-rolling capacity

Φ16 16 x 16 30 x 10

5r/min

Angle-bending capacity

Φ16 16 x 12 30 x 10

5r/min

Twisting capacity

6 x 8 8 x 8 16 x 16 30 x 10

8r/min

Lantern twisting capacity

6 x6 8 x8

8r/min

Motor

For home users: 380V/220Hz, 1.5kW Wand 1400rpm in speed. For users abroad: at user's request

The external size(l*w*h)(mm)

1563 x 780 x 1100

The net(weight of tool-set(kg))

320