Air Hammer
---
With strong support from SJR Machinery, Toptech Smac now is able to offer both metal cutting and metal forming machines to our valued customers. The produce lines include lathes, milling machines, grinding machines, power presses and hydraulic press brakes, CNC machines. With timely service and on-site training, our qualified technicians can ensure the machines' maximum productivity. Toptech Smac also provides industrial solutions for your individual needs.
Keywords: machine tool 丨 grinding machine 丨 CNC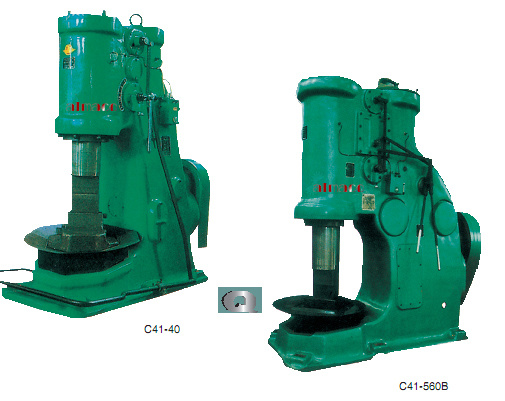 Applications and features
This pneumatic hammer is widely used for general Forging works, such as drawing-out, upsetting, punching, chiseling, forge, welding, bending and twisting. It is also used for forgn in bolster dies.
Ready operation: economic and converient
Easy to operate down, single blow, light or full series blow can be obtained as desired
A special oil-pump is provided for lubricating the cylinders. Prior to running,turn the hand-crank of the pump to get the cyliders being lubricated beforehand.
One piece, two piece designed avaiable.