Lock Former
---
With strong support from SJR Machinery, Toptech Smac now is able to offer both metal cutting and metal forming machines to our valued customers. The produce lines include lathes, milling machines, grinding machines, power presses and hydraulic press brakes, CNC machines. With timely service and on-site training, our qualified technicians can ensure the machines' maximum productivity. Toptech Smac also provides industrial solutions for your individual needs.
Keywords: machine tool 丨 grinding machine 丨 CNC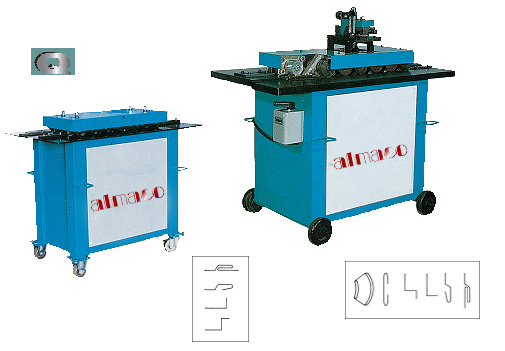 LC-12 and LC-15 series Pittsburgh lock machine is the most widely used machine inproducing ducts. It boasts a variety of distinctive features, meeting buyer's requlrement by replacingrollers. It is light and easy to move. It is sultable for on site use. It can process sheet metal0.5~1.2mm thick. The LC-15 can process sheet metal D.7~1.5mm thick.