KYN28A-24 (Z) Metaldad Swilchgear Panel, Withdrawable type
---
With strong support from SJR Machinery, Toptech Smac now is able to offer both metal cutting and metal forming machines to our valued customers. The produce lines include lathes, milling machines, grinding machines, power presses and hydraulic press brakes, CNC machines. With timely service and on-site training, our qualified technicians can ensure the machines' maximum productivity. Toptech Smac also provides industrial solutions for your individual needs.
High/Medium Voltage Switchgear
Keywords: machine tool 丨 grinding machine 丨 CNC
Product Overview
1. Ratings: system voltage 24kV rated current up to 1250A, AC 50/60Hz,
2. Application: applicable for power receiving and distribution of power plant and substations for control, protection and measurement,
3. Standarcls: IEC 62271-200
Product Advantages
Authoritative product certification: ISO, CE, CCC, etc
- Perfect SQA quality management system to ensure high quality products
- Quick quotation, can provide electrical design services
- The delivery period is short, and the fastest delivery time is 10-15 days worldwide
- Perfect after-sales service system, so that customers buy worry-free
- Welcome customers to visit the factory guidance, provide OEM/ODM
Product Parameter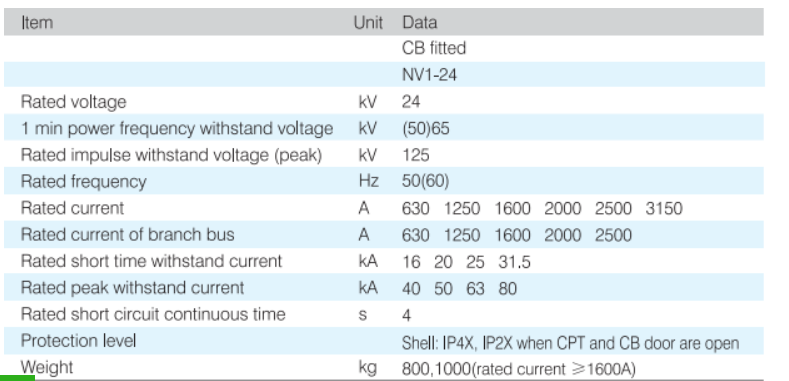 Working Condition Features
1.1 Ambient air temperature: -15°C~+40°C (-25,C~+45*C available as customized products)
1.2 Altitude: W1000m
1.3 Relative Humidify: Daily average《95%
Monthly average 《90%
1.4 Earthquake intensity: magnitude 《8
1.5 Applicable in the places without corrosive or flammable gas and steam pollution.Note: Customized products are available.